Metal Fabrication
Custom Fabrication Jobs
Sometimes even the best trailer on the market doesn't have exactly what you're looking for. That why at J&T Trailers, we make sure our expertise doesn't stop at the sale. We've got years of industry experience across a wide range of custom metal work. Whether you're looking to build something new for your trailer or just modify what's already there, we've got the answer. We take on work ranging from cutting & welding to machining and full assembly. Of course none of it would be possible without a seasoned veteran behind the torch.

Meet Eric (And Bear)!
Eric Englert, currently resides in Hermann, MO with his side kick Bear. He completed his certification of welding at Lincoln College of Technology in Denver, Colorado. Eric likes welding because it's challenging, takes a special skill to achieve a high-quality piece with high attention to detail. He also loves the peaceful feeling that welding fabrication gives to him to work one on one with a piece of metal and focus on the detail needed for the job. Just him and the job. He prides himself on customizing and individualizing each product to meet the customers' needs/equipment function. Being able to listen to the customer and fabricate something new to optimize function and safety.
Fabrication Gallery
We've worked with our local community to make some pretty serious changes to their trailers. For just a small sample of the custom jobs we've done, check out our gallery below!
---
Before
Coupler pin worn down from daily use
After
Welded and reinforced coupler pin with tighter fit
Detachable Parts
Fully removable winch mount for flatbed trailer
Modular Design
Slick, unobtrusive mount to allow full use with or without
Before
Standard Flatbed Rear Tailboard
After
Significantly reduced tailboard profile for use on rough terrain
Before
Scraper Bucket after heavy use
After
Custom Bucket reinforcement to maximize lifespan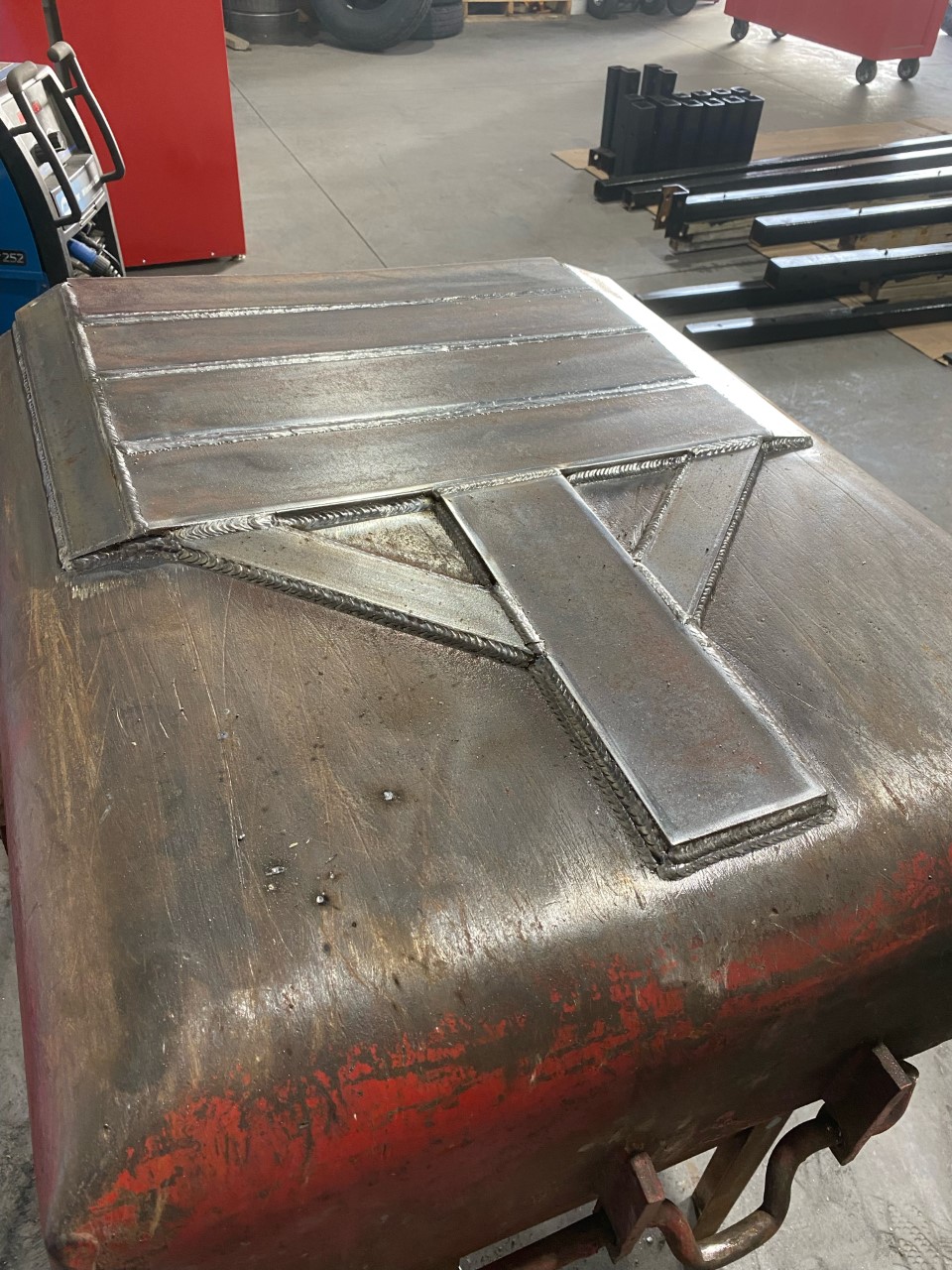 Custom Gate Extensions
Dump trailer gate extensions for large loads
Adaptable Design
Easily detachable design allows for use with or without extensions