Find the trailer or truck bed for you
Parts, Big & Small
We stock an assortment of trailer parts including trailer hitches, lights, and wiring.
Plus, direct access to specialized parts straight from the warehouse.
Lights & Electrical
Various types of trailer incandescent and LED lights, and sealed wiring for optimal safety on the road.
Brakes
Brakes, hubs, and drums and more.
Tires & Wheels
New spares in stock with a variety of options available for special order.
Hardware
Jacks, pins, safety chains, D-rings, lug nuts, tool boxes, and latches.
Axle Assemblies & Components
Complete axle assemblies, bearing kits, caps, and seals.
Hitches & Ball Mounts
Many gooseneck couplers and trailer hitches, as well as B & W turnover hitches, single, double, and triple ball mounts.
Suspension Systems & Parts
Hangers, equalizers and hardwear, spring, bushings, and U-bolt kits.
Connectors, Adapters, & Harnesses
Trailer and vehicle side connectors, connector adaptors, and vehicle wiring harnesses.
Order Parts Online
Learn more and easily order your parts online.
Order Parts
Superb Service
Need help with your trailer? You got it! From reconditioning to truck bed installation, we have the expert knowledge and like-family customer service to get the job done.
Installation
Looking to haul something? From truck, SUV and car hitches to new truck beds, we take care of each step in-between.
Reconditioning
Has the age, wear, and tear on your trailer got you down? We service axle components, recondition breaks, wheel bearings, and rewiring — we can make something old look and work like new.
Customization
Have a trailer and need it to do a little more? We provide structural welding from ramp and frame modifications to updating lighting packages, from incandescent to LED for added safety benefits - we've got it all covered!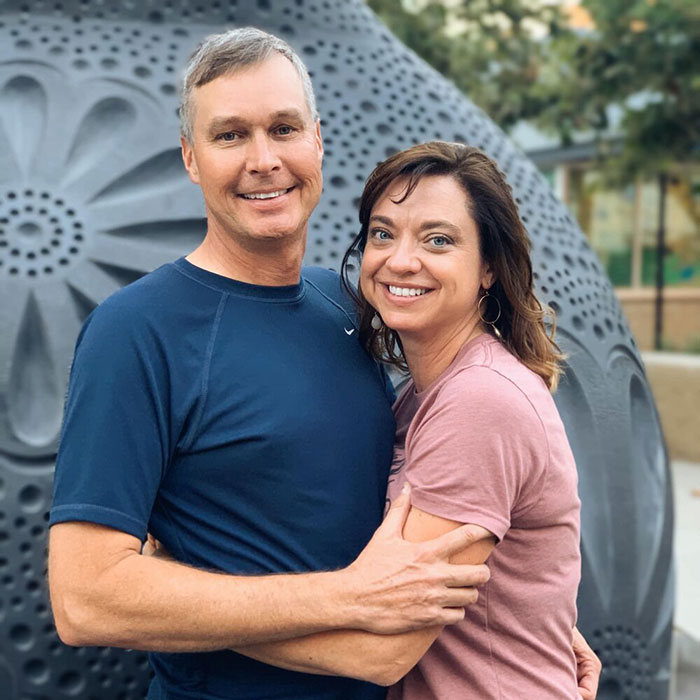 "Our goal is to help make our customer's lives easier."
– Jeff, Founder
Jeff and Tonia (the J and T in "J & T Trailers") started this company because they saw a need in their community for better product selection, expert working knowledge of their unique customers' needs, and a level of service that feels like family.
Jeff began this business after nearly 30 years selling products and services at a leading farm and lawn equipment dealership. He knows these trailer products better than anybody and will never sell a product unless he truly believes in it—both in quality and in value.
Jeff graduated from Wyoming Technical Institute in 1991 with an Associates of Applied Sciences Degree in Diesel Technology. Since even before then, he has loved working with his hands, including welding and working on just about any aspect of farm machinery.
Community, faith, and family are the values that drive Jeff and Tonia in all that they do. They strive to help each of their customers attain their goals and make their lives easier.
Grateful for Our Communities Feedback